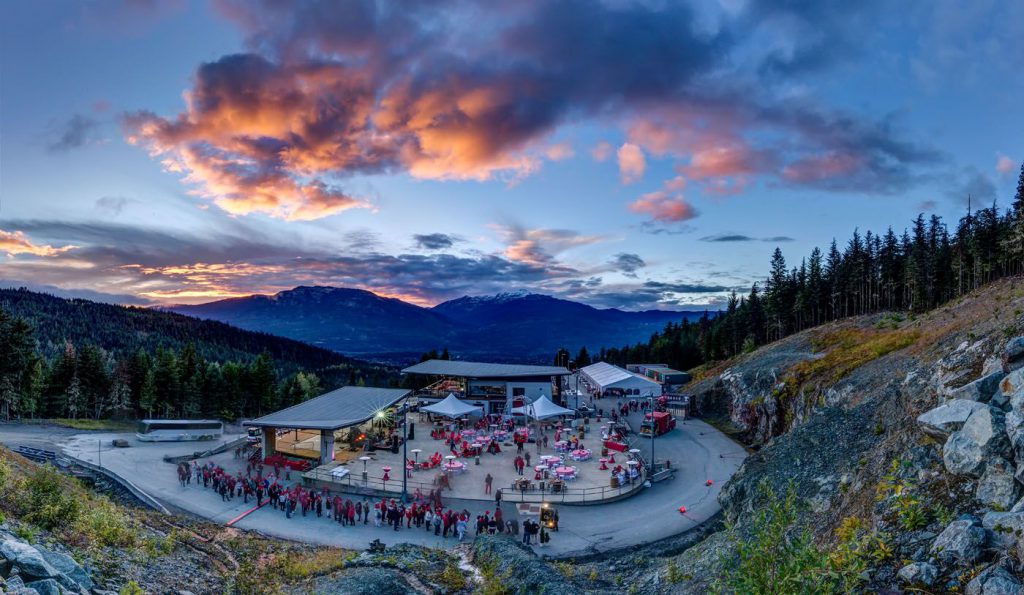 Finding the perfect venue to host your event is critical to its overall success.
While traditional venues can be the easiest options, locating somewhere out-of-the-box and unique can really take your next event up a notch. Whether it's a mountain-top celebration or an intimate private event surrounded by fine art, Whistler offers a variety of unique venues that are sure to inspire your guests and create a memorable experience.
To help you pick a venue your guests will never forget, we've put together six unique venues in Whistler:
Squamish Lil'wat Cultural Centre

Great Hall – Photo by Coast Photo / Istken Room – Photo by Whistler Wedding Collective
The Squamish Lil'wat Cultural Centre (SLCC) is located on the shared traditional territories of the Squamish and Lil'wat First Nations in Whistler's Upper Village and close to every luxury amenity in Whistler. The SLCC offers three distinct venue spaces with the ability to host everything from intimate private parties to large corporate events. Founded by both the Squamish and Lil'wat First Nations, this remarkable venue embodies the spirit of the partnership between the two unique Nations to preserve, grow, and share their traditional cultures. A one-of-a-kind centre, gathering at the SLCC is an experience that will leave your guests with lasting memories.
 The Roundhouse on Whistler Mountain

Located a soaring 6,069ft/1,850m above sea level at the top of Whistler Mountain, The Roundhouse Lodge offers groups an exceptional and unforgettable experience. After a gondola ride up, guests are treated to fresh mountain air paired with spectacular views of Blackcomb Mountain and the surrounding peaks of the Coast Mountain range. While the Roundhouse's outdoor event space offers guest panoramic mountain vistas, inside high ceilings and large windows provide beautiful natural light alongside large exposed wood beams.
Audain Art Museum

Gather in the heart of Whistler's art and culture scene with an event at the Audain Art Museum. Designed by internationally-acclaimed Patkau Architects, the museum features an incredible permanent collection of historical and contemporary British Columbian art, complimented with rotating world-class temporary exhibits. Alongside its impressive collection, the museum's reception hall and gallery rooms provide exceptional event spaces surrounded by artwork for gatherings of all sizes, whether it be a gala or a corporate board retreat. Pictured above, the museum's Upper Gallery stands out particularly with its abstract shape paired with evergreen forest views that effortlessly immerses its guests in both art and nature simultaneously.
Whistler Conference Centre

The Whistler Conference Centre (WCC) is the ideal stage for celebration or deliberation. Centrally located in Whistler Village, the WCC offers over 40,000 square feet of versatile meeting space with the ability to effortlessly serve a flavourful and locally inspired menu for 1,200, wire a general session for 1,500, drive a car into the ballroom, host a production quality cover band or seamlessly tent and cater a delicious meal. Fully equipped with an extensive system of event technology, the WCC was built to deliver. Whether it's an intimate private reception gathered around the 40 foot fireplace in the Grand Foyer or an extravagant gala in the Ballroom, the opportunities to create a memorable gathering are endless.
Whistler's Olympic Venues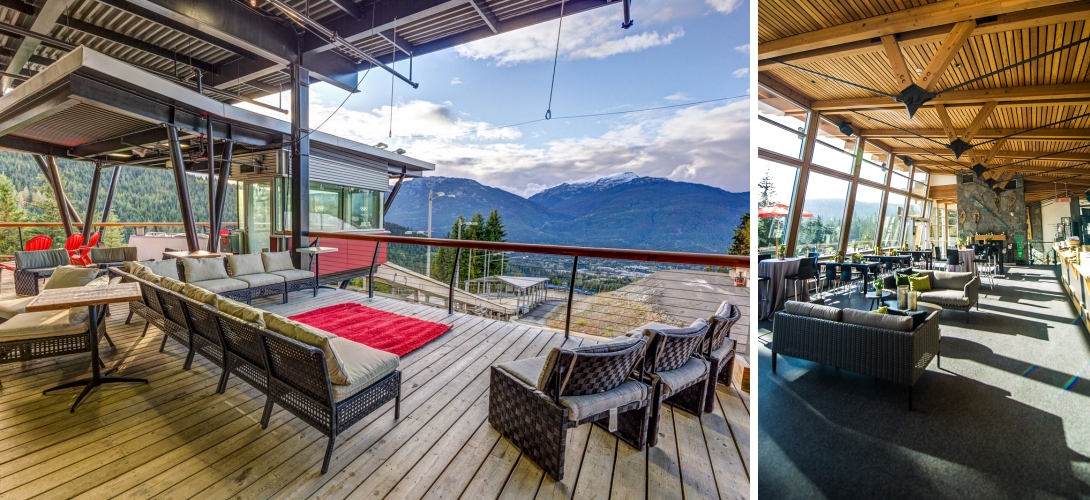 Whistler Sliding Centre
Carved into the south-east slope of Blackcomb Mountain sits the Whistler Sliding Centre; the former site of the bobsleigh, luge, and skeleton competitions for the 2010 Olympic Winter Games. Now a legacy from the games, this high performance venue offers guests an exciting and unique event space with views of the valley and surrounding peaks of the Coast Mountain range as the backdrop.
Whistler Olympic Park
Whether you're looking to host a corporate board retreat, team building activity, or a large gala, Whistler Olympic Park offers guests exceptional event facilities in a natural setting paired with Olympic history. Located in the heart of the Callaghan Valley, just a short drive south of Whistler, the park was the site of the cross-country, ski jumping and biathlon events during the 2010 Olympic Winter Games. Today, Whistler Olympic Park offers groups everything from small intimate rooms with fireplaces to larger, multi-purpose rooms with spectacular mountain vistas great for upscale events such as weddings or corporate galas.
Meeting planners can visit www.whistler.com/meetings to learn more about the variety of meeting opportunities in Whistler.